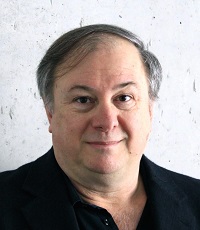 William Drake, an International Fellow and Lecturer in the Media Change and Innovation Division of the Institute of Mass Communication and Media Research at the University of Zurich has just released his new eBook "Beyond NETmundial: The Roadmap for Institutional Improvements to the Global Internet Governance Ecosystem".
It explores options for the implementation of a key section of the "NETmundial Multistakeholder Statement" that was adopted at the Global Meeting on the Future of Internet Governance (NETmundial) held on April 23rd and 24th 2014 in São Paulo, Brazil. The Roadmap section of the statement concisely sets out a series of proposed enhancements to existing mechanisms for global internet governance, as well as suggestions of possible new initiatives that the global community may wish to consider.
The book was produced as a part of the Internet Policy Observatory, a program at the Center for Global Communication Studies, the Annenberg School for Communication at the University of Pennsylvania. It was edited by William J. Drake of the University of Zurich and Monroe Price of the Annenberg School for Communication. They were assisted by Laura Schwartz-Henderson, Briar Smith, and Alexandra Esenler.
For more information, please visit globalnetpolicy.org