RSS News Feed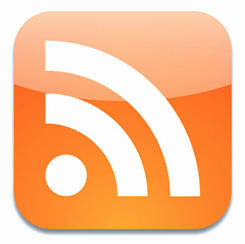 The RSS (Really Simple Syndication) feed offers another way to get the News from Media Change & Innovation. Subscribe to our feed to get the headlines and links back to the news items - formatted for your favorite feed reader.
Popular RSS Readers are: Google Reader, My Yahoo, Netvibes or Bloglines
The Media Change & Innovation RSS Feed is located at:
http://mediachange.ch/feeds/latest/
Video Tutorial: How to Use RSS?