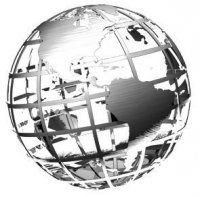 Einladung zur Projektpräsentation: Die Schweiz im Internet 2011
Wie wird das Internet in der Schweiz genutzt und wer nutzt es nicht? An welchen Bruchlinien verläuft die Digitale Spaltung? Wie steht es um das Vertrauen in das Internet und um das Verhältnis Internet und Politik? Gefährdet das Web traditionelle Medien wie das Fernsehen?
Diese und viele weitere Themen werden im World Internet Project (WIP) behandelt, einer vergleichenden Langzeitstudie, die in mittlerweile 30 Ländern die Verbreitung und Nutzung des Internet im internationalen Vergleich erfasst und soziale, politische und ökonomische Implikationen der Netzentwicklung analysiert.
Die Abteilung Medienwandel & Innovation des IPMZ – Institut für Publizistikwissenschaft und Medienforschung der Universität Zürich ist seit kurzem der Schweizer Länderpartner des WIP und hat soeben die erste WIP-Erhebung in der Schweiz durchgeführt.
Aus diesem Anlass werden der Leiter und Gründer des World Internet Project, Prof. Jeff Cole, Direktor USC Annenberg School Center for the Digital Future, Los Angeles, und der Leiter des WIP Schweiz, Prof. Michael Latzer, WIP-Ergebnisse zur Diskussion stellen.
Jeff Cole, einer der weltweit führenden Internetforscher, spricht an dieser Veranstaltung über Trends, Fads & Transformation: The Impact of the Internet.
Drawing on ten years of data and insights from a worldwide study in 30 countries, Jeffrey Cole will separate myth from reality as he describes how the Internet and mobile technology are changing the fabric of daily life.
Michael Latzer präsentiert anschliessend Die Schweiz im Internet 2011, Ergebnisse zur Verbreitung, Nutzung und Einschätzung des Internet aus der erstmals durchgeführten Schweizer WIP-Befragung.
Zeit: Dienstag, 29. November 2011, 18:30–20:00 Uhr
Ort: Universität Zürich, Rämistrasse 71, 8006 Zürich, Raum KOL-G-217
Wir laden Sie herzlich zu dieser Veranstaltung ein und freuen uns, wenn Sie bei Vorträgen, Diskussion und anschliessendem Apéro riche dabei sind! Ein Flyer liegt bei.
Für Rückfragen steht Ihnen Dr. Natascha Just, n.just@ipmz.uzh.ch, gerne zur Verfügung.
Das World Internet Project Switzerland wird vom Bundesamt für Kommunikation (BAKOM) und vom Dekanat der Philosophischen Fakultät der Universität Zürich unterstützt.